London Planning News
Welcome to London Planning, a service provided by City Property Association (CPA) and Westminster Property Association (WPA) in partnership with Concilio.
London Planning brings together the major planning committee results from 11 Central London local authorities; Camden, City of London, City of Westminster, Hackney, Hammersmith & Fulham, Islington, Lambeth, the Royal Borough of Kensington & Chelsea, Southwark, Tower Hamlets and Wandsworth. The content hosted here will not be an exhaustive list, rather a carefully selected snapshot of the major planning news from across London's Central Activities Zone.
We hope you will find this a useful and informative tool, and please do get in touch with us on team@cwpa.org.uk if you have any feedback.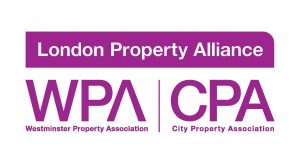 City Property Association (CPA) and Westminster Property Association (WPA) are not-for-profit membership bodies representing the leading owners, investors, developers and advisors to property in the City, West End and their neighbouring commercial districts.
We champion Central London's built environment as a major driver of economic growth, and help inform policy through close engagement with key stakeholders, in particular Westminster City Council and the City of London Corporation – the two most economically productive areas of the UK generating more than £110bn combined GVA, 25% of London's output.
The work of the CPA and WPA is based around three core principles: policy, research and engagement. We make representations to policymakers at local and national level, publish thought leadership research and host a wide range of events to help our members stay engaged, connected and informed.